Say you're interested in Invisalign® but you want to make sure you know exactly what you're getting into before you get started. Completely understandable! Choosing Invisalign over other orthodontic options, or no orthodontic treatment at all, is a big decision and you deserve all the facts before committing to anything. We've outlined the major steps in the Invisalign treatment process so you can know what to expect ahead of time.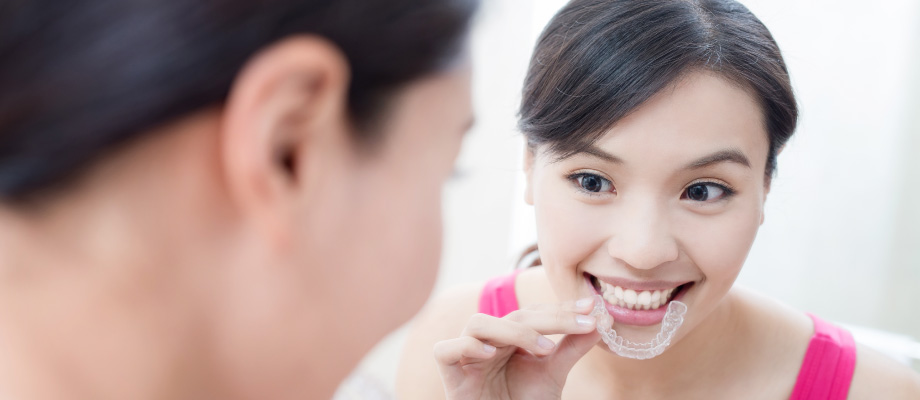 Initial Consultation
First things first; it's important to know what it is that you'd like to fix about your teeth alignment. During your initial consultation, your dentist will determine whether Invisalign is suitable for your orthodontic needs. This is also the time to go over the commitment necessary for a successful treatment as well as cost so there are no surprises later on.
Treatment Planning
Once you and your dentist have decided that Invisalign is the right choice for you, you'll move on to the treatment planning stage. Your dentist will either take 3D digital images or physical impressions of your teeth. Then, he or she will plan out what tooth movements are necessary (and how long it will take) to get to your desired end result. All of these records are sent to the Invisalign company so they can manufacture your custom sets of aligners.
Aligner Time
After your dentist's office has received your clear trays (this could take a few weeks), you'll get called back in to put on your first set. This is a great time to ask any questions about how to take them in and out and how to take care of them at home. You'll go home with your next few sets of trays as well. For the best results, you should be wearing your aligners for 20 to 22 hours a day, every day. You can take them out to eat and to brush and floss.
Check-In Appointments
Your dentist will give you instructions for how often you should swap out your current aligners for the next set. Normally, this is every two weeks. Every six weeks or so, you'll go back to the dentist for a check-in. Your dentist will make sure the movements are going as planned and that there aren't any issues. This is when you'll also get your next sets of trays.
Refinements
After you're done wearing your last set of aligners, you'll visit the dentist to see if any final adjustments are needed. This is what we refer to as "refinement." It's completely normal for Invisalign patients to request a few extra adjustments to get to that perfect smile. If that's the case with you, your dentist will go ahead and get those final trays created for you.
Treatment Complete & Retainers
Congrats! You've made it to the end! After every orthodontic treatment, it's necessary to get retainers made so that your teeth don't shift out of those perfect positions, backtracking on all the hard work you just did. That's because teeth are constantly shifting and you need to give your mouth time to get used to these new teeth positions. Your dentist will give you a schedule for how often you should wear your retainers.
If you have any more questions about the steps of the Invisalign procedure, don't hesitate to ask us. If you're ready to get your dream smile, contact us to set up your Invisalign consultation.
SCHEDULE CONSULTATION