Team
Meet Our Arlington Dentist & Team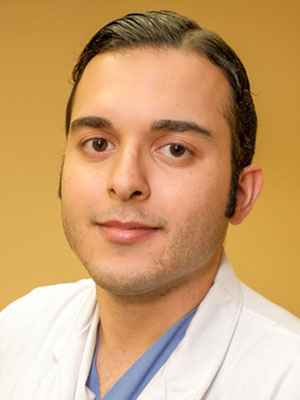 Dr. Peajmun Razmjou
Dr. Razmjou completed his undergraduate and doctorate degrees at the University of Maryland. Since his graduation from the University of Maryland Baltimore College of Dental Surgery, he has continued to stay on the leading edge of dentistry through continuing education courses. His dedication to advancing his knowledge of dentistry has allowed him to develop a unique skill set that can only be found in a select few dentists. He takes the time to get to know his patients, making sure they are comfortable in his care before starting a treatment plan. Dr. Razmjou understands the importance of fostering a positive doctor-patient relationship, and he looks forward to meeting you and treating you for years to come.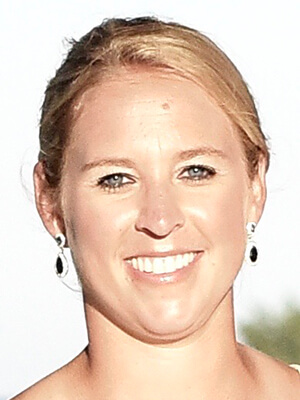 Dr. Ashley Suska
Dr. Ashley Suska is a native of Michigan. She earned her Bachelor's degree from Michigan State University with high honors and went on to graduate from the University of Detroit Mercy School of Dentistry. While in school, she participated in medical and dental missionary trips to India, Honduras, and Guatemala. Dr. Suska was in private practice in Chicago for four years before relocating to Northern Virginia. She is enthusiastic about serving the community of Northern Virginia and strives to deliver first-rate care to all of her patients. She is an advocate of patient education about the importance of oral health. Dr. Suska continues to learn about new technologies and works to enhance her skills through continuing education. When away from work, she enjoys traveling, cooking, visiting family, and playing golf and tennis with her husband.
Meet the Team
Samora
I joined Arlington Dental Center two years ago, and I've been in the dental field for seven years. I enjoy learning all the ins and outs of both the front desk and dental assisting. My favorite part of my job is working with all patients and seeing the joy we bring to them.
I'm married and have two boys who mean the world to me. In my spare time, I like spending time outdoors, traveling, relaxing at home, and, most of all, having fun with my family.
Cayla
I am the Clinical Manager at Arlington Dental Center. I have been in the dental field for over 10 years, and I have experience in every department. My main goal is to provide outstanding patient care. I plan to continue my training and education, with the goal of graduating as a doctor.
In my spare time, I enjoy volunteering with local dog rescues, being with family and friends, and spending time outdoors.
Keisha
I am Arlington Dental Center's Office Manager. I have worked in the dental field for 20 years. My goal is to make sure that our patients have the most pleasant, enjoyable experiences. I act as a bridge between the insurance companies and the patients to ensure that they are maximizing their full dental benefits.
I have a daughter who I absolutely adore. In my spare time I enjoy cooking, watching foreign films, and practicing calligraphy.
Silvia
My career in the dental field started over 10 years ago when I was a former Doctor of Dental Surgery in El Salvador. I have worked as a dental assistant and, in 2007, I received my dental hygiene degree. I joined Arlington Dental Center in 2016 and enjoy sharing tips about oral health with patients. I like to educate, motivate, and encourage each person based on their needs.
I am married to my husband Sal, who is a local restaurateur. Sal and I have four children and five grandchildren. In my spare time, I lead my youngest daughter's Girl Scout Troop. I advocate for the Latinos Breast Cancer Exam and take Zumba lessons. If I can't be found doing any of the above, I am at Café Italia helping my husband run our business.