Team
Meet Our Arlington Dentist & Team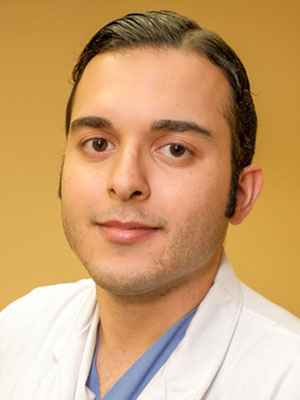 Dr. Peajmun Razmjou
Dr. Razmjou completed his undergraduate and doctorate degrees at the University of Maryland. Since his graduation from the University of Maryland Baltimore College of Dental Surgery, he has continued to stay on the leading edge of dentistry through continuing education courses. His dedication to advancing his knowledge of dentistry has allowed him to develop a unique skill set that can only be found in a select few dentists. He takes the time to get to know his patients, making sure they are comfortable in his care before starting a treatment plan. Dr. Razmjou understands the importance of fostering a positive doctor-patient relationship, and he looks forward to meeting you and treating you for years to come.
---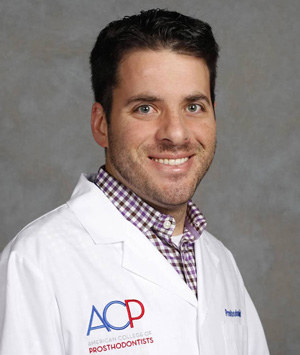 Dr. Scotti
Dr. Kevin Scotti received his dental degree in 2004. In 2009, he attended Indiana University School of Dentistry for post graduate certification where he received a Master's degree in Prosthodontics in 2009. Dr. Scotti has been practicing dentistry in the DC Metro area since 2010 and is an active member of American College of Prosthodontists. He maintains himself updated on the latest dental technologies and procedures. Dr. Scotti enjoys working on oral rehabilitations through fixed, partial and implant restorations. He is also able to create a patient's ideal smile through cosmetic bondings, porcelain veneers and crowns. Dr. Scotti resides in Arlington, Virginia and enjoys reading, writing and playing tennis.
---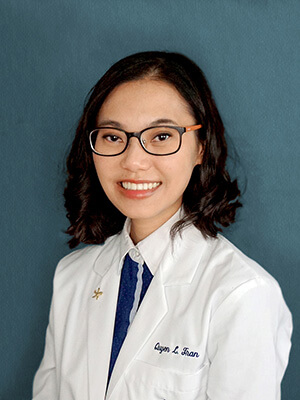 Dr. Tran
Dr. Quyen Tran (Dr. Q) completed her undergraduate studies at the University of Virginia and earned her doctorate degree at The Medical University of South Carolina. As the world of dentistry is ever-changing, Dr. Tran is constantly educating herself on new technologies that she can utilize to further improve her work quality and efficiency. Known for her positive attitude, Dr. Tran is determined to give her patients the best care while making sure they feel comfortable in the dental chair. Nothing makes her happier than seeing her patients' satisfaction expressed by their great smiles.
---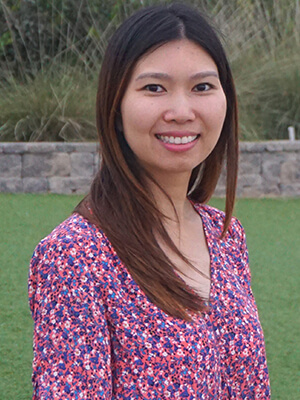 Dr. Phung
Dr. Phung grew up in Falls Church and graduated from the University of Virginia with a B.S. in Biochemistry. She received her Doctor of Dental Medicine degree from Temple University Kornberg School of Dentistry in Philadelphia. Dr. Phung is passionate about providing her patients with the best care and helping them achieve healthy and beautiful smiles. She attends numerous continuing education courses each year in order to keep up with the latest advances in dentistry. She is a member of the American Dental Association, Virginia Dental Association and Northern Virginia Dental Society.In her spare time, she enjoys playing tennis, working out, traveling and spending time with her family and friends. She also speaks Vietnamese and Spanish.
---
Meet the Team
Cayla, Office Manager
I have been in the dental field for over 10 years, and I have experience in every department from the front of the office to the back of the office. My main goal is to provide outstanding patient care, as well as leading my team members and creating a wonderful and welcoming work environment. I plan to continue my training and education, with the goal of graduating as a doctor.
In my spare time, I enjoy doing anything and everything with dogs. I love to volunteer and go on outdoor adventures. I enjoy reading and writing, as well as staying active outside.
---
Ilyana, Dental Assistant
An Arlington native, I have been with the Arlington Dental Center team for a year and a half. I am fluent in Spanish and English, and enjoy meeting new patients and getting to know our regular patients. I am always open to learning new things related to the dental field, which helps me better answer questions and explain any treatment being diagnosed.
When I'm not working, you can find me with my family. I have a husband and a 3 year old daughter. We also have 2 pitbulls, Axel and Coco, who are both best friends with our 3 year old. We love to spend our time trying new things, food, and traveling.
---
Dani, Hygienist
Dani Cao is a Registered Dental Hygienist in both the states of VA and MD. She has a Bachelor's of Science in Biology from the University of Maryland. She has been practicing hygienist since 2006 and still completely loves it. Being able to help rehabilitate and maintain patient's oral health and overall physical/mental wellness is both a passion and a dedication. Outside of the office, she is a dedicated mother of two, a member of the Parent Teacher Organization (PTO) at her boys' elementary school, and an active volunteer during her boy' Swim season. Other passions and hobbies include allowing Pinterest to dictate her crazy illusions and ideas on anything from cooking, creating costumes, and crocheting, to crafting and sewing. Dani believes in living your best life in every waking minute. Her motto is, "Life is short and so am I!"
---
Lenay, Front Desk Associate
Hello, I am here to greet all of our patients with a warm welcome, and see you soon to all of our new and returning patients. I've been in the dental field for 5 years. I am here to help with all treatment, insurance and appointment questions, but there are always new things to learn every day. I am fluent in sign language. During my free time I like to spend time with my family and I love to travel.
---
Eloisa, Front Desk Associate
I moved from Maryland to Arlington and have been in the area for two years. I've been with Arlington Dental Center for about a 1 year. I'm fluent in Spanish and English. I help take care of our patients with their insurance questions and billing, as well as go over any treatment that our patients need. I look forward into meeting you and your family! In my spare time, I enjoy being with my family and friends and with my pet dog, Copper. He is a Doberman Pinscher! I love photography and art, especially painting and drawing, swimming & I love traveling. My goal is to travel to Spain, Fiji & Italy.
---
Giselle, Dental Assistant
I grew up in Arlington and have lived here all of my life. So what better than helping and educating my community on how important it is to keep nice and healthy oral health! I'm bilingual in English and Spanish. I plan on going to hygiene school to become a Registered Dental Hygienist so I can keep on educating my community! In my free time, I love to spend time with my son, go out on adventures, eat, and spend time with family.