Team
Meet Our Arlington Dentist & Team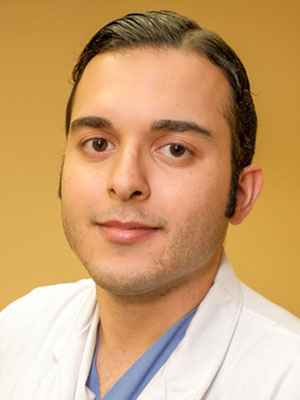 Dr. Peajmun Razmjou
Dr. Razmjou completed his undergraduate and doctorate degrees at the University of Maryland. Since his graduation from the University of Maryland Baltimore College of Dental Surgery, he has continued to stay on the leading edge of dentistry through continuing education courses. His dedication to advancing his knowledge of dentistry has allowed him to develop a unique skill set that can only be found in a select few dentists. He takes the time to get to know his patients, making sure they are comfortable in his care before starting a treatment plan. Dr. Razmjou understands the importance of fostering a positive doctor-patient relationship, and he looks forward to meeting you and treating you for years to come.
---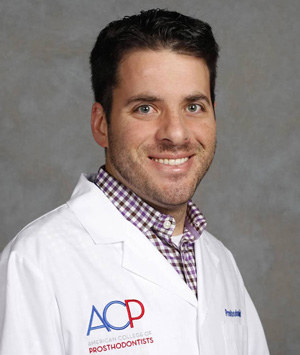 Dr. Scotti
Dr. Kevin Scotti received his dental degree in 2004. In 2009, he attended Indiana University School of Dentistry for post graduate certification where he received a Master's degree in Prosthodontics in 2009. Dr. Scotti has been practicing dentistry in the DC Metro area since 2010 and is an active member of American College of Prosthodontists. He maintains himself updated on the latest dental technologies and procedures. Dr. Scotti enjoys working on oral rehabilitations through fixed, partial and implant restorations. He is also able to create a patient's ideal smile through cosmetic bondings, porcelain veneers and crowns. Dr. Scotti resides in Arlington, Virginia and enjoys reading, writing and playing tennis.
---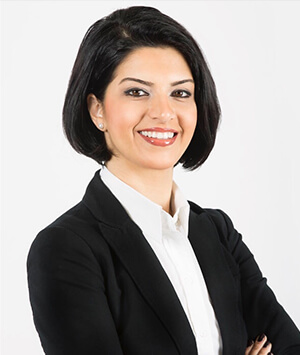 Dr. Kheirieh
Dr. Sanam Kheirieh earned her Doctorate Dental degree from Iran in 2005, where she worked as a general dentist for six years. After practicing dentistry and performing research projects, she decided to continue her career in the field of Endodontics. She received her specialty degree in Endodontics from the University of Maryland where she also earned her Masters degree in Biomedical Science. She continued to expand her knowledge alongside her clinical skills through research projects in the field of dentistry and specifically dental materials. Dr. Kheirieh has several publications mainly in the field of Endodontics and almost 500 citations. She has numerous oral and poster presentations at scientific dental meetings. In 2015, she was awarded "The Sherril Ann Science Endodontic Research Fellowship Award", for demonstrating exceptional ability in the field of endodontic research. This award was granted for developing "Nanogel-based Scaffold in Endodontics". Dr. Kheirieh is an active member of the American Association of Endodontics, International Association of Dental Research, American Dental Association, Northern Virginia Dental Society, and Endodontic Penik Study Club.
---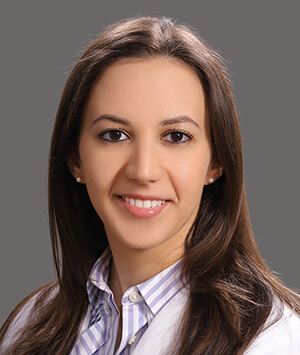 Dr. Yahya
After Dr. Yahya earned her doctor of dental surgery degree, she attended the postgraduate Prosthodontics program at the University of Maryland School of Dentistry, one of the most highly regarded specialty programs in the country. Here, she received her certificate and Masters degree. Dr. Yahya is passionate about creating naturally beautiful smiles for her patients. She is an expert in cosmetic makeovers and full mouth reconstruction using Implants, ceramic crowns, veneers, and other dental procedures. Dr. Yahya is also a Clinical Assistant professor at the University of Maryland School of Dentistry. Dr. Yahya is Board Certified and a Diplomate of the American Board of Prosthodontics. She is also a member of the American College of Prosthodontists.
---
Meet the Team
Dani, Hygienist
Dani Cao is a Registered Dental Hygienist in both the states of VA and MD. She has a Bachelor's of Science in Biology from the University of Maryland. She has been practicing hygienist since 2006 and still completely loves it. Being able to help rehabilitate and maintain patient's oral health and overall physical/mental wellness is both a passion and a dedication. Outside of the office, she is a dedicated mother of two, a member of the Parent Teacher Organization (PTO) at her boys' elementary school, and an active volunteer during her boy' Swim season. Other passions and hobbies include allowing Pinterest to dictate her crazy illusions and ideas on anything from cooking, creating costumes, and crocheting, to crafting and sewing. Dani believes in living your best life in every waking minute. Her motto is, "Life is short and so am I!"
---