Team
Meet Our Arlington Dentist & Team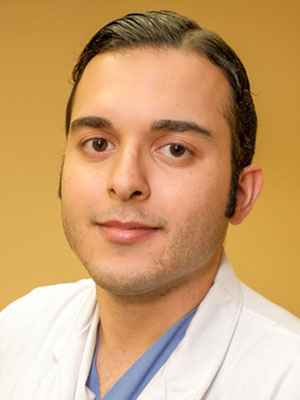 Dr. Peajmun Razmjou
Dr. Razmjou completed his undergraduate and doctorate degrees at the University of Maryland. Since his graduation from the University of Maryland Baltimore College of Dental Surgery, he has continued to stay on the leading edge of dentistry through continuing education courses. His dedication to advancing his knowledge of dentistry has allowed him to develop a unique skill set that can only be found in a select few dentists. He takes the time to get to know his patients, making sure they are comfortable in his care before starting a treatment plan. Dr. Razmjou understands the importance of fostering a positive doctor-patient relationship, and he looks forward to meeting you and treating you for years to come.
---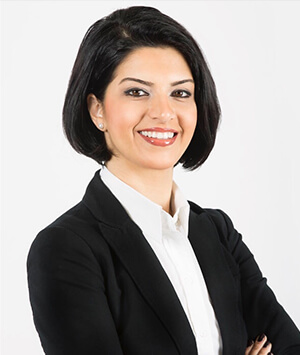 Dr. Kheirieh
Dr. Sanam Kheirieh earned her Doctorate Dental degree from Iran in 2005, where she worked as a general dentist for six years. After practicing dentistry and performing research projects, she decided to continue her career in the field of Endodontics. She received her specialty degree in Endodontics from the University of Maryland where she also earned her Masters degree in Biomedical Science. She continued to expand her knowledge alongside her clinical skills through research projects in the field of dentistry and specifically dental materials. Dr. Kheirieh has several publications mainly in the field of Endodontics and almost 500 citations. She has numerous oral and poster presentations at scientific dental meetings. In 2015, she was awarded "The Sherril Ann Science Endodontic Research Fellowship Award", for demonstrating exceptional ability in the field of endodontic research. This award was granted for developing "Nanogel-based Scaffold in Endodontics". Dr. Kheirieh is an active member of the American Association of Endodontics, International Association of Dental Research, American Dental Association, Northern Virginia Dental Society, and Endodontic Penik Study Club.
---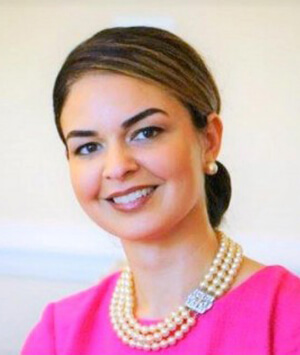 Dr. Akhavan
Melody Akhavan, MD, is a well-versed anesthesiologist who attends to patients as the Lead Anesthesiologist at Arlington Dental Center and Del Ray Dental Center in Virginia. As an anesthesiologist, Dr. Akhavan is primarily responsible for the safety and well-being of patients throughout the entire surgery process. This may include general anesthesia, regional anesthetics, or sedation for the relief of pain and anxiety. She is also responsible for the preoperative and postoperative assessments of patients to ensure patient safety before and after they receive anesthesia. Dr. Akhavan has an impressive professional journey spanning ten years, and her areas of expertise cover both ambulatory and office-based anesthesia. Throughout her many years in practice, she has upheld a steadfast commitment to the ethical and professional standards of her practice, as evidenced by her sterling record. Dr. Ahavan ensures an impeccable degree of customer satisfaction in all facets of her work. Dr. Akhavan and the Arlington Dental Center team are pleased to offer high-quality peri-operative anesthesia services to patients in a convenient and comfortable office setting.
---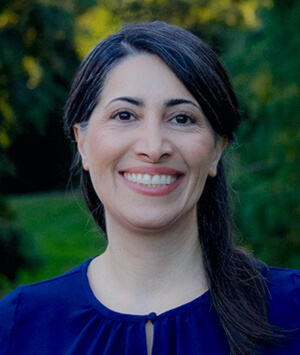 Dr. Mahsa Abdolhosseini
Dr. Mahsa Abdolhosseini, Board Certified Periodontist, started her journey in the field of dentistry in 1996. She continued this path at the University of Pennsylvania and received her specialty certificate in Periodontics, Implant Dentistry and Masters in Oral Biology. She was awarded the J. George Coslet Scholarship during her post-doctoral studies from University of Pennsylvania Periodontics Department, where she now serves as Clinical Assistant Professor. She has received the Distinguished Teaching Award in 2019 from University of Pennsylvania, and American Academy of Periodontology Award for Outstanding Teaching and Mentoring in Periodontics in 2020.
Dr. Mahsa is a Diplomate of the American Board of Periodontology and an active member of American Academy of Periodontology. She has extensive experience in traditional periodontics as well as cutting edge regenerative treatment, dental implant surgery and cosmetic periodontal plastic surgery procedures, but more importantly she considers empathy, demystifying concerns, and educating her patients to be the foundations of quality care.
---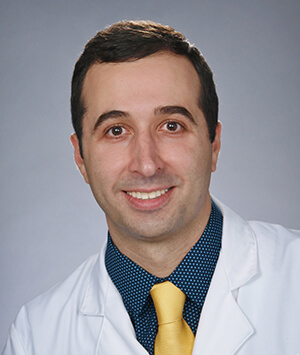 Dr. Zaher Aymach
Dr. Aymach is a licensed dentist in Virginia, extensively trained in oral surgery, dental implants, and orthodontics with over 10 years of practice experience. His expertise includes dental implants, removal of wisdom teeth, bone graft, dentoalveolar surgery, orthodontics, Invisalign, and more. He completed a residency training and PhD program in oral and maxillofacial surgery at Tohoku University in Japan. He then attended the University of Connecticut where he pursued a prestigious fellowship training in dental implants, followed by training in orthodontics at Howard University in Washington DC. Dr. Aymach has published research in multiple scientific journals and has presented his work internationally. He is fluent in English, Arabic, and Japanese.
A note from Dr. Aymach: I am so grateful to have a career that allows me to do what I love: working with my hands, meeting new people, making others smile, and positively impacting others around me. I enjoy meeting my patients for the first time and hearing their story about why they sought us out for care. The mere fact that I am able to build a personal relationship with each one of my patients makes it worth it in every way. I look forward to helping you achieve your perfect smile!
---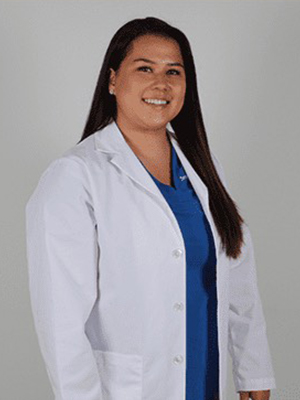 Dr. Jennifer Wolf
Dr. Jennifer Wolf was born and raised in Northern Virginia. Dr. Wolf attended Pennsylvania State University, where she studied biology. She received her Doctorate of Dental Medicine from Temple University Kornberg School of Dentistry. Dr. Wolf is a licensed dentist in the District of Columbia and Virginia. She is a member of ADA, AGD, GDIA and a participant of the DMV GDIA Dental Study Club. Dr. Wolf is currently taking courses at the Kois Center. She enjoys providing customized dental care in order to create healthy and happy smiles. In her spare time, some of Dr. Wolf's favorite activities include reading, live music, and trying new restaurants.
---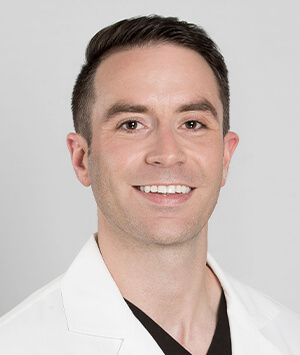 Dr. Max Marzouk
Dr. Max Marzouk earned his Doctor of Dental Surgery degree from Virginia Commonwealth University in Richmond, Virginia. Afterward, he completed his postgraduate residency training at New York Medical College in Valhalla, New York, where he also gained surgical experience at Westchester Medical Center's level 1 trauma center.
Dr. Marzouk knows that high quality care comes from listening to his patients' concerns, and as your dentist, he will work closely with you to achieve your goals with a healthy smile. By keeping up with the field's latest trends and technologies through research and continuing education, Dr. Marzouk is committed to providing you with beautiful and long-lasting dentistry.
Dr. Marzouk was born and raised in Northern Virginia and currently resides in Arlington. He is a skilled provider in all aspects of dentistry, with a special interest in restoring teeth using computer aided design technology.
---