Cosmetic Dentistry
Arlington Cosmetic Dentistry
If your smile needs a little extra attention to shine bright again, we can help. Our cosmetic dentistry treatments can get your smile in tip-top shape. You'll be ready to show off your pearly whites again in no time.
Contact Us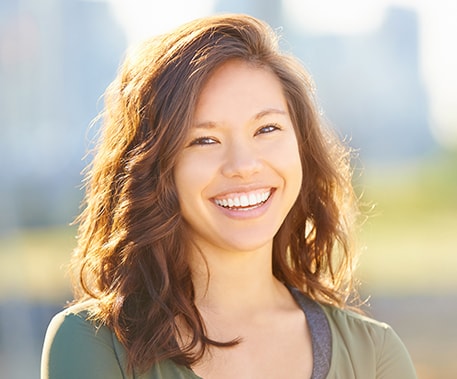 Professional Teeth Whitening
Take your smile from dull to dazzling with our teeth whitening options. We have a variety of ways to whiten your smile. Whatever your needs, budget, and schedule, we have something that will work for you.
KöR® Deep Bleaching is powerful enough to brighten your teeth by up to 16 shades, but gentle enough to limit sensitivity.
One-visit whitening can whiten your smile by up to eight shades with a single one-hour visit to our office!
Custom trays fit your teeth perfectly and let you whiten in the comfort of your own home with our professional-strength whitening gel.
One-size trays are a great budget-friendly option that still produce amazing results.
Learn More
Veneers
Looking to get a complete smile makeover? With veneers, you can change your smile in nearly any way you can imagine. Close gaps, lengthen teeth, cover chips or cracks, and even whiten teeth that are too discolored for traditional whitening – veneers can almost do it all! We offer two different varieties of smile makeovers for you to choose from.
Porcelain Veneers
Traditional veneers are thin sheets of durable porcelain that we bond to the front side of your teeth to change their appearance. The veneers are hand-crafted to match the smile design that we come up with you, so you know you'll get the smile of your dreams once the treatment is complete. We can place veneers on as many or as few teeth as you need to get the look you want. We also match the shade of your surrounding teeth, so your smile will look natural.
Snap-On Smile®
While veneers are a permanent change to your teeth, Snap-On Smile offers a new look without a lifetime commitment. Choose from a variety of smiles and tooth colors. Once your new smile is ready, come into our office for a fitting. To get a new look, simply "snap" the new smile into place over your teeth – it's that easy!
Schedule a Consultation