Endodontic Care
In-House Endodontic Care in Arlington, VA
General dentists offer a wide range of services that many patients want and need. This is very convenient, especially for busy families who have multiple family members with unique dental needs, but sometimes it's necessary to see a specialist. Fortunately, Arlington Dental Center offers expert endodontic care right here in our office. When you choose our team to care for you and your family, you can have your root canal treatments taken care of in the same office where you receive your dental exams, routine cleanings, and other services.
Contact Us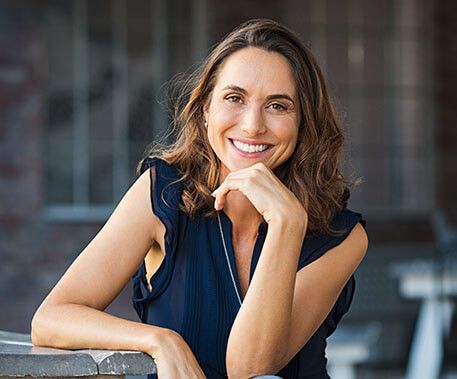 What is Endodontics?
Endodontics is a specialty within dentistry that focuses on the inside of the tooth, specifically the pulp inside teeth. Dental pulp is made up of the nerves, blood vessels, and connective tissue inside a tooth. If a tooth is damaged in some way, through tooth decay or dental trauma, harmful bacteria can find its way inside of one or more teeth and cause an infection. When this happens, the tooth pulp must be removed so the infection can be treated, and the tooth can be restored. Highly-qualified endodontists are experts when it comes to saving natural teeth through root canal therapy.
Dental Sedation for Endodontic Treatments
Root canals can be very anxiety-inducing, and many patients worry about how much pain they will feel during and after their treatments. Fortunately, our office utilizes dental sedation in addition to local anesthesia. Patients will always receive a painless gum injection that completely numbs the mouth. Dental sedation is an additional service that can make advanced restorative treatments more pleasant, and we offer nitrous oxide as well as general anesthesia. If you are interested in utilizing dental sedation during your endodontic procedure, we recommend speaking with our team and visiting our sedation page.
Your Experienced Arlington Endodontist
Dr. Sanam Kheirieh is incredibly knowledgeable when it comes to the field of endodontics. After receiving her dental degree, Dr. Kheirieh earned her specialty degree in endodontics from the University of Maryland. She has several publications, mainly in the field of endodontics, and almost 500 citations. In 2015, she was awarded "The Sherril Ann Science Endodontic Research Fellowship Award" for demonstrating exceptional ability in the field of endodontic research. Her expertise, combined with the experience of the rest of our team, is what allows Arlington Dental Center to offer exceptional endodontic services.
Contact Us