General Dentistry
Comprehensive Family Dentistry
At Arlington Dental Center, we want to ensure that your entire family has access to the complete care they need. Our lineup of family dentistry services ranges from routine preventive care to cosmetic smile makeovers to extensive restorative treatments. No matter your needs, we can take care of your smile.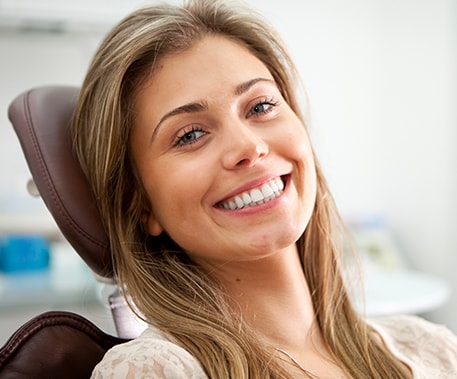 Preventive Care
Prevention is key to ensuring that your natural teeth stay healthy for a long time. Whether your young child is starting with good oral health or your need help getting back to and then maintaining a healthy smile, we have the treatments you need. We recommend you visit our office every six months for an exam and cleaning, unless we give you an alternate schedule. This helps us stay on top of your oral health and lets us catch any issues before they become bigger problems that need more extensive and expensive work.
Exams & Cleanings
Fluoride Treatments
Protective Sealants
Oral Cancer Screenings
Periodontal (Gum) Care
Nightguards
Athletic Mouthguards
Sleep Apnea Appliances
Visit Us
Restorative Care
Sometimes prevention just isn't enough. We offer an array of restorative treatments that can help get your teeth back to full health and function if at all possible. If we absolutely have to extract a tooth or perform a root canal to preserve your dental health, we offer nitrous oxide and gentle anesthesia to help keep you comfortable during the procedure.
Composite (Tooth-Colored) Fillings
Dental Crowns
Dental Bridges
Full & Partial Dentures
Oral Surgery
Tooth Extractions
Root Canal Therapy
Kids' Dentistry
Our younger patients require a gentler touch than many of our adult patients. We also want to help them understand, from an early age, the importance of good dental health habits, so we make sure to use terms they can understand. We know you and your children will love visiting us at Arlington Dental Center. Our family dentistry services include pediatric care tailored to children of all ages. The American Academy of Pediatric Dentistry recommends that children begin seeing the dentist regularly once the first tooth erupts or by their first birthday. Call our office to schedule an appointment when you're ready.
Pediatric Exams & Cleanings
Protective Sealants
Fluoride Treatments
Tooth-Colored Fillings
Proper Brushing & Flossing Techniques
Schedule A Visit