Root Canals
Root Canals in Arlington, VA
Have you experienced sudden and severe tooth pain? One of the main causes of pain like this is a tooth infection deep within the roots of the tooth. The best way to remove the infection and save your natural tooth is with a root canal. Our team is trained in endodontics, the study and treatment of the root canals of teeth. We can perform the entire procedure in our office and keep you comfortable the entire time.
Contact Us
What Is Root Canal Treatment?
If you have decay or an infection deep within your tooth, it can cause immense pain. Left untreated, you could eventually need to have your tooth extracted. That's not what we want! We want you to keep your natural teeth if at all possible. Root canal treatment lets your dentist get into the tooth, remove the infection or decay, and protect your tooth against future problems.
In a root canal surgery, we clean out the root canal, the inner part of the tooth that is below the gum line. We then fill the canals with an antibiotic to ensure that any infection that was there is truly gone. Finally, we seal the root canals to keep out any new bacteria. After the area has healed a bit – usually is a week or so – we place a crown on top of the tooth to give it a little extra strength and protection.
We know that root canals have a reputation for being painful, but we always do our best to keep you as comfortable as possible. We numb the area around the tooth very thoroughly. Let us know if you ever need additional numbing or a break from sitting in the chair. Your comfort is a top priority for us.
Schedule a Consultation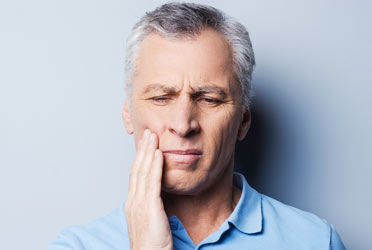 Signs You May Need a Root Canal
Sudden onset of tooth pain, especially severe
Pain when you chew or put pressure on a tooth
Sensitivity to hot and cold, especially new
Sudden change in tooth color
Tenderness or swelling of gums
Appearance of an abscess on gums
How Much Does Root Canal Surgery Cost?
The cost of a root canal depends mainly on the tooth needing a root canal. Before we begin your treatment, we go over your expected costs and your financial options. If you have dental insurance, it may cover a portion of your treatment. Provide us with your insurance information and we'll submit a claim on your behalf. For any out-of-pocket costs, we gladly accept CareCredit® and Lending Club Patient Solutions, which you use to finance your expenses.
End your pain and get back to a fully-functioning smile again with our gentle root canal treatment.
Contact Us