Modern Dental Technology
Modern Dental Technology in Arlington, VA
As comfortable and inviting as our office is, we understand that patients don't want to spend more time at the dentist than they have to. That is why we place such a high priority on investing in dental technology that makes dental visits faster without sacrificing quality. We want each appointment to be as pleasant and productive as possible, and that requires having state-of-the-art dental technology in addition to our skilled dental team. To learn more about our office, we recommend visiting our about page or contacting our office directly.
Contact Us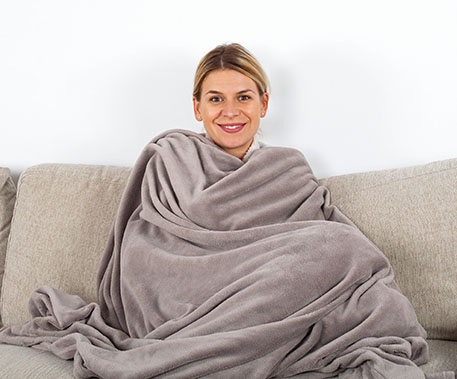 Comfortable Dental Care
As dental technology evolves, there is more focus placed on providing comfortable treatments for patients. For example, taking dental impressions the old-fashioned way requires patients to bite down on a mold full of strange-tasting putty for almost a full minute, which can trigger sensitive gag reflexes and make for an unpleasant experience. Our team uses iTero® scanners to quickly capture thousands of digital images of the patient's teeth in just a few minutes. Digital impressions are more accurate, and patients can relax in the dental chair while the small device is moved over their teeth.
Faster Turnaround Times
It used to be that if you needed a dental crown, you would have to schedule multiple appointments so that an off-site lab would have time to create your permanent crown after they received your impressions. At Arlington Dental Center, we respect our patient's time, and we try to make our services as efficient and convenient as possible. Our Form 2® 3D printer allows our team to print durable dental crowns that can be placed on the same day that the tooth is treated. Our digital X-rays are also much faster than film X-rays, which allows our staff to diagnose and treat dental issues quickly and accurately.
Painless Treatment Options
It is not uncommon for patients to cancel dental appointments or avoid scheduling them in the first place due to being afraid of dental pain. The teeth and gums are sensitive areas, and we completely understand why dental treatments, especially restorative treatments, are anxiety-inducing. Our modern dental equipment, like our soft-tissue lasers, give us the ability to perform faster treatments that cause less soreness and sensitivity. While patients are sometimes apprehensive about lasers, soft-tissue lasers are incredibly precise, and they can treat issues like infections and gum disease without the use of dental drills or sutures.
Want to learn more about our treatment options? Feel free to contact our front office for more information.
Contact Us