Orthodontics
Orthodontics in Arlington, VA
If you're looking to straighten your teeth with clear or accelerated braces, Arlington Dental Center is here to help. Our orthodontics in Arlington offers you two ways to straighten your teeth: Powerprox® six month braces and Invisalign clear aligner therapy. Schedule a consultation to let us help you decide which is best for your needs, budget, and lifestyle.
Plan a Visit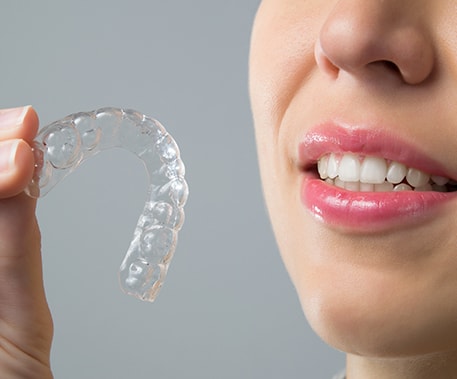 Invisalign®
We like to call Invisalign® the "clear solution" for a straighter smile. What do we mean by that? Invisalign uses a series of clear plastic aligners to gradually and gently move your teeth into more ideal positions. This means that no one has to know you're even wearing braces, unlike with the clunky wires and brackets of metal and ceramic braces.
Learn More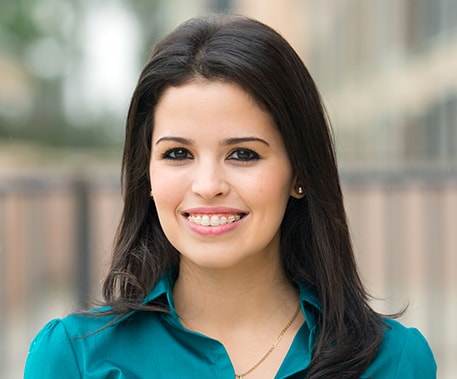 Powerprox Six Month Braces
Accelerated braces are great for correcting mild to moderate spacing and alignment issues. Powerprox braces focus mainly on the teeth that show when you smile, so your treatment is quick – you can have a straighter smile by your next cleaning appointment!
Powerprox FAQ
The key feature of Powerprox braces is their shape memory. This technology ensures that no matter how the braces are stretched or bent by your teeth, they return to their correct position. So they are always working to move your teeth like they're supposed to. They also use lower forces to make the straightening process more comfortable.
The treatment time ranges from four to nine months, and the average treatment time is only six months. During your consultation, Arlington dentist Dr. Razmjou will be able to give you a more accurate estimate based on your unique needs and goals.
Just like with any orthodontic treatment, your teeth will shift afterward if you don't continue to wear some sort of retainer. We highly recommend that you wear a retainer after your time in Powerprox braces to ensure that all the work achieved by your treatment isn't undone!
Schedule a Consultation
Metro Accessible | Located Across from Virginia Square